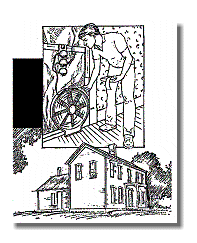 A brochure and registration form are available in Adobe PDF format at the bottom of this page.
Description:
If your certification as an Energy and Environmental Ratings Alliance (EERA) rater expires this year, you must re-take the exam and submit two additional inspections for review to be re-certified as an EERA rater.
You must also re-certify if you operate through another accredited HERS Provider which uses KBSI as their trainer.
There are two options for re-certification. You can attend a one-day refresher course and take the exam at KBSI, or you can arrange to take a proctored exam near you.
To be re-certified as an EERA rater, the following requirements must be met:
A score of 80 percent or higher on the open book performance exam. While much of the exam will be familiar to KBSI trainees, the new exam is longer and more comprehensive.

Satisfactory review of two energy ratings. Evaluation of these ratings is included in your registration fee, regardless of which re-certification option you choose. Ratings must be submitted within two months of the re-certification test date.
Class size:
Attendance is limited to 18, so early registration is advised.
Next scheduled dates:
June 19, 2006 at KBSI
November 21, 2006 at KBSI
Registration Fee: Registration fee is $225 per person.
For more information about the class or to register by phone, please call, toll-free: 877-537-2425. Kansas Building Science Institute is committed to making services, activities and programs accessible to all participants. If you have special requirements due to disabilities or dietary restrictions, please contact KBSI at least two weeks before the start of the workshop.
Registration: Please download and fax the form in the brochure below, or just click here.
---
The agenda and registration form are provided in Adobe PDF format. To download, view, or print, you must have Adobe's Acrobat Reader installed on your computer. To download Acrobat Reader for free, click on the button below.


HERS Re-certification Brochure & Registration Form